Build Your Travel Website
Sep 6, 2016 // By:physcode // No Comment
Everyone loves the chance to get away from it all. In fact, many people are choosing to spend money on experiences rather than things, and science says that it is better for you because of less stress, free your mind and have more fun.
That means it's a great time for you to start the travel business. Business is booming for adventure getaways, hotels, tour companies, travel agencies.
So if you don't already have a modern Website for your existing travel business, now's the time. And if you're thinking about starting a new business, a great WordPress Travel Website should be one of your the best choice.
In this post, we're going to show you how to build a great travel company website with WordPress.
What Elements on your Travel Website
To start, you'll need to decide what elements to include on your Travel Website.
You'll need marketing elements that help tell your story, link to your social media profiles, and offer customer testimonials. You'll need image gallery and map to help detail your travel tour, a way for clients to book tour, a way to accept payments, and a way to display contact info for your business.
Depending on whether your business your needs may vary, but all travel sites need these basic elements. Let's take a look at each:
Tell Your Story
A key part of any internet marketing campaign is storytelling. Tell the story of how your business came to be in a way that both entertains and informs your site visitors.
A historic business might detail its long history with milestones that go back generations. A new business might tell the story of how the idea for the business was born and how things took off.
Think about visual storytelling options as well. If it fits your story, you might consider a Timeline Plugin. Timeline Express Plugin enables you to create a vertical timeline that your travel business could use to tell the history of your business.
Detail the Tour
Your story is important when it comes to making your business stand out from the crowd, but next you'll have to deliver on a great travel experience for potential customers. Your travel company website needs to show upfront that your vacation offering will be worth it.
One way to do this is to go visual. With the free Gallery Bank Plugin, you can build some pretty stellar-looking responsive photo galleries and albums.
Masonry and thumbnail image collages are possible, as are albums with thumbnails and descriptions.
If you have great promotional media on a social media platform such as Instagram or Flickr, consider a plugin to display that media on your site.
The Instagram Feed plugin is a nice option here. The plugin is free and you can display content from one or more public Instagram profiles in a number of customizable grids.
Beyond just pictures of your travel experiences, you can also sell your getaways with information. If your travel company offers urban tours or is a hostel or hotel company, your visitors might like to know what's nearby.
The Stellar Places plugin lets you add custom location pins to display on a Google Map. The plugin is free and easy to set up. Users can display multiple locations for a business, as well as pinpoint event locations and even sort pinned locations into categories.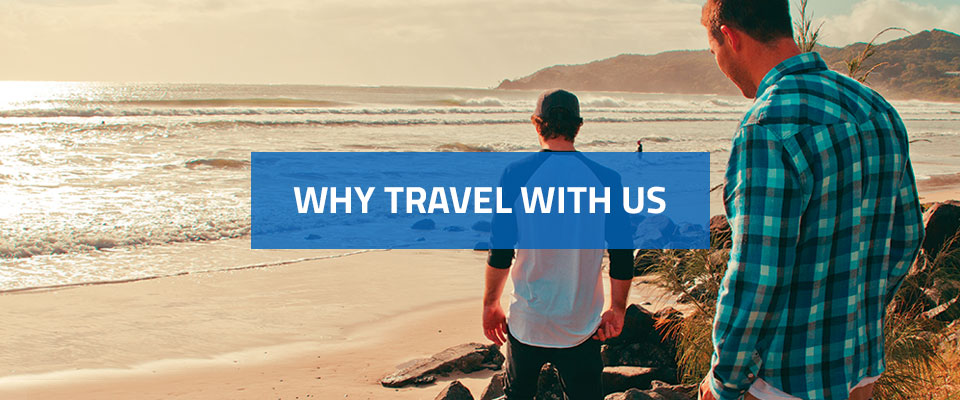 Travel Booking
Next, you'll want to make sure your travel site has a way for customers to view availability and book reservations.
The Booking Calendar plugin is a good option for smaller or new businesses that don't have an in-house reservation program set up.
This plugin claims that visitors can check on the availability of properties, such as building units, vacation houses, or hotel rooms, and complete a booking in only a minute.
For those travel businesses that already use TourCMS, TrekkSoft, or Checkfront tour and travel booking software programs, you're in luck. Each of these programs makes its own WordPress plugin for seamless integration with your site. Just follow the links above to learn more and add to your site.
Accept Payments
Depending on your type of travel business, you may want to take payment upfront via your site. If your business offers walking tours or short day-trip adventures, payment integration may be important to have.
The free WooCommerce plugin is an industry standard when it comes to adding an e-commerce shop to your website, powering a healthy proportion of all e-commerce websites on the web according to BuiltWith:
The WooCommerce plugin isn't just popular; it's also feature-packed. Whether you have one service or item your travel company needs to sell or you want to offer a catalog of products or services, this plugin is a good bet. It can handle most major forms of payment, tracks inventory, generates reports, and handles tax calculations.
For a more streamlined option, I'd also recommend the Simple PayPal Shopping Cart plugin.
This plugin lets you add an "Add to Cart" button to any page, post, or sidebar on your WordPress site. This plugin routes all payments through your PayPal, but that's not necessarily a bad thing. Many customers have a PayPal account already, guest transactions with cards are easy to do, and the PayPal brand name is widely known and trusted by customers.
Supply Your Contact Information
Before customers hand over their payment details online, many will want to know more about your business. Help legitimize your travel business website by providing your contact info, hours of operation, a business address, any important company policies, or other info customers will want to know about.
The Business Profile plugin is a nice option for this purpose.

Users can fill out business name, address, phone, email, contact page link, hours of operation, and integrate a Google Map. The resulting contact card can be displayed on a page or in a sidebar.
You could also choose to create your own custom "Contact Us" to display this info as well. If you go this route, make sure you use the stand-alone Google Maps plugin to show off your location. The map will also help customers visualize whether your travel company is near the airport, their hotel, or other points of interest or amenities.
Connect to Customers Over with Social Relation
You need to give your visitors social profile that your travel company is awesome by including testimonials and social media integration. These are two of the most trusted sources consumers rely on for making online purchase decisions.
The free Strong Testimonials plugin is a highly customizable option for displaying excerpts or whole reviews with or without custom thumbnail pictures. The plugin comes with a front-facing submission form for clients too.
Social media is yet another place your customers can sing your praises. The Monarch Social Sharing plugin is Elegant Themes' easy-to-use social media plugin.
The Monarch plugin is included along with 87 other themes and plugins in the $89 per year Developer license for Elegant Themes.
Choose a WordPress Theme for Your Website
When choosing a theme for your Travel Website, pick something that either has all the elements above included, or that will easily accommodate your choice of travel plugins.
You can read more in Best Tour Booking And Travel WordPress Theme.